Customer satisfaction: a successful thruster!
Positive Impacts of negative REVIEWS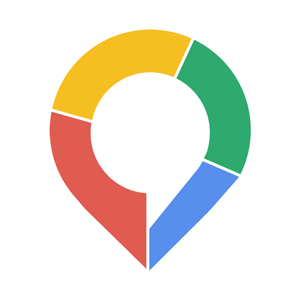 "Online REVIEWS are the best thing that have happened to small businesses," according to Forbes Magazine.
Today, allowing customers to share their experience through REVIEWS is now seen as a form of advertising for businesses.
In addition to this advantage, companies have the power to communicate directly with their customers whether they are satisfied or not.
Responding to their criticism means, for the most part, that you care about what they think and predispose them to write positive comments. However, even negative REVIEWS are a tremendous sales accelerator.
Surprising?
Avis Local has the power to help you maximize this new advertising method that is REVIEWS.
Perfection… it's impossible!
Potential buyers looking for information about your products and services are actually looking for comfort. They want to validate that you are able to meet their needs.
A few negative REVIEWS scattered among positive REVIEWS give them this assurance. Having bad reviews does not necessarily make you a bad company. Consumers know that no product or person is perfect. On the contrary, negative, well-argued and well-written criticisms tend to favor product sales. These criticisms give the buyer confidence, the customers say to themselves: "if it is the worst that this product can do, then that's fine with me." Consumers want to judge for themselves whether they can cope with these little hassles and especially to see how you react to negative REVIEWS.
In fact, they allow future buyers to have the feeling that they have done their duty to verify and thus have a clear conscience. Without negative REVIEWS, positive REVIEWS are a little less believable.
When buyers consult both positive and negative REVIEWS, they tend to place more faith in the veracity of your Google listing. The presence of criticism in an almost positive context makes it possible to accelerate the decision-making process and thus to transform more prospects into buyers.
The opportunity to respond to negative REVIEWS If you think a review will not affect your reputation online, you are mistaken. That's why responding to a negative REVIEW posted on your Google listing is one of the most profitable marketing operations available to date. Not only is it a chance for you to keep a customer by dealing with their problems, but above all, it gives you the great opportunity to publicly demonstrate that your business cares about its customers.
This is often the only argument needed by people who want your products to take action.
Whether you like it or not, we talk about you on the Internet: your business, your products, your service and your competitors. If you are not interested in what is said about you, it may be time to think about it, because reputations are built and destroyed much more quickly nowadays, with the arrival of the Google REVIEWS.
Avis Local takes care of everything for you!
At Avis Local, we understand our customers' daily lives, which is why we have developed the REVIEW standby service. We handle answering the REVIEWS left by your customers for you.
We also keep you informed following the publication of a negative review from one of your customers.
To remember: 
"Online REVIEWS are the best thing that have happened to small businesses," according to Forbes Magazine.
LThe perfection…. it's impossible!
It is imperative to answer all the positive and negative opinions
High number of reviews and excellent rating = building trust for future clients